Forgotten relic of Derby's porcelain industry could be about to be given a new lease of life
A historic Derby building that has strong connections with the city's porcelain manufacturing industry could be about to be given a new lease of life.
For several years the disused property, in King Street, next to the Seven Stars pub in the Five Lamps area of Derby, has been up for sale.
But it has recently been sold by property firm Gadsby Nichols and a planning application submitted on the building, raising hopes that it could once again be brought back into use.
It is believed that the building was once the residence of Sampson Hancock, one of the founders of the Old Crown Derby China Works, which was based at another location on King Street.
It is also understood that at one time, the property was a factory shop for the business.
Hancock had worked at a porcelain factory in Nottingham Road, but when it closed down in 1848, he and five other workers decided to join forces to set up their own factory, which opened in 1849.
The Old China Works were eventually sold to the Royal Crown Derby Porcelain Company in 1935, which closed down the works. Today, Royal Crown Derby still makes fine bone china at its Osmaston Road factory.
The surviving building in King Street, which has fallen into a state of disrepair, is on the Derby City Council local list to show its important links to English porcelain manufacturing.
Today, on the side of the building, it is still possible to see the remnants of the Old Crown Derby China Works signage.
However, its future was not helped when Quaker Way was constructed to provide a link road around King Street, which left the property stranded, with roads on either side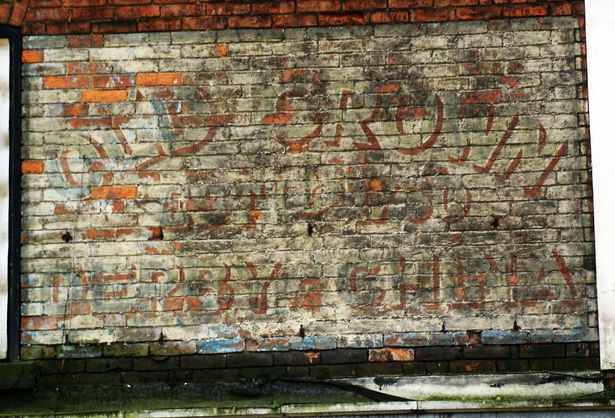 But in 2011, the city council's Connecting Derby team submitted plans for the building to be turned into offices with a studio apartment on the two upper levels. The plans included a curved three-storey extension to the building. Permission was granted but was allowed to lapse.
It was renewed in 2015 but since then no work has been carried out. But now, thanks to change of ownership, the building, which sits opposite St Helen's House, could be set to be given a new lease of life
Recently, a planning application was submitted to Derby City Council by AK Innovative Design Solutions, on behalf of the new owner, to get some of the planning conditions removed.
When they granted permission back in 2015 for the conversion and extension of the building, city council planning officers said: "The proposal would result in a satisfactory form of mixed use development that is acceptable in terms of design, implications for residential amenity and highway safety.
"The scheme would assimilate well into the townscape and respond sensitively to the nearby listed St Helen's House."
Reference:
Derbyshire Live – https://www.derbytelegraph.co.uk/news/business/old-crown-derby-china-works-1527864