Planners say vehicle breakers scheme should be approved despite residents' concerns
Plans to locate a vehicle breakers business on the site of a former Derby pub have been tipped for approval – despite almost 100 people signing a petition against the scheme.
The proposals involve building an industrial unit on land in Sinfin Lane, Sinfin, formerly occupied by the Cock 'n' Bull pub, which closed in 2009 and has since been demolished.
The new building would be home to Adam's Autos, which currently trades from an address in Cotton Lane where it specialises in the supply of used and reconditioned vehicle accessories, parts and spares.
But after the application was submitted, the city council received a 92-signature petition objecting to the scheme. Concerns raised include noise, environmental impact and visual impact, with some objectors suggesting that a better use for the land would be a residential scheme.
Derby City Council's planning committee had been due to decide on the application earlier this year but it delayed its decision to allow for a study to be carried out on the impact the development would have on surrounding trees.
Now, it is due to consider the plans again when it meets on Thursday – and a report prepared by planning officers ahead of that meeting recommends that the plans be given the go-ahead.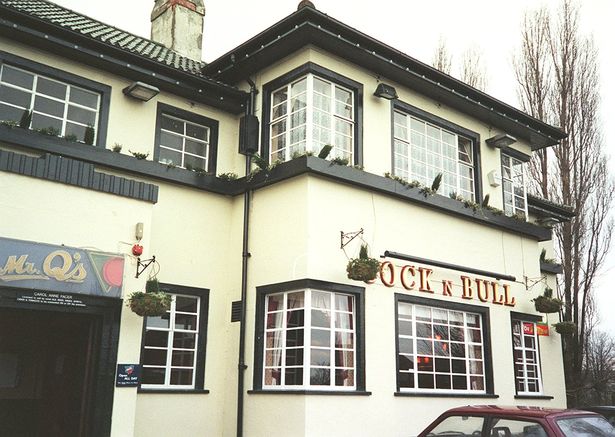 The report states: "This use is considered acceptable within a predominantly employment area to the west of Sinfin Lane, in line with local plan policies subject to the imposition of relevant conditions.
"Overall it is felt that the proposal is acceptable and residential amenity would not be unreasonably affected. Although one objection and a petition have been received, officers are satisfied that all relevant planning matters have been adequately addressed.
"The proposed industrial development is appropriate in principle in this location and is considered acceptable in terms of impacts on residential amenity, highway safety, protected trees and character of the street scene, subject to compliance with recommended conditions."
The Cock 'n' Bull was built in 1934 by Strettons Brewery and was originally called the Sinfin Hotel.
It was renamed The Saxon in the 1970s and then the Cock 'n' Bull after a refurbishment by brewers Ansells in 1982.
After the pub closed in 2009, the following year its owner successfully applied for permission to turn it into a venue to host functions – but those plans never came to fruition.
It then fell into a derelict state, becoming a target for vandals until it was demolished.
Reference:
Derbyshire Live – https://www.derbytelegraph.co.uk/news/business/controversial-plan-derby-pub-site-1979942