Manzo is expected to launch in October
A new steakhouse will open soon in Derby city centre and these pictures show what it could look like.
Manzo will take up the London Road premises vacated by Chinese restaurant Hong Shing in 2015.
The striking 3d plans show what the new co-owners, Mansoor Ahmed and Habib Khaliq, are doing to transform the place into a modern steakhouse
The perspective designs display the wide range of seating the restaurant will offer, against a backdrop of brickwork walls and mood lighting cubes.
Mansoor said it will open in the next "two to three" months.
"We'll offer lots of healthy grilled food, targeting the health-conscious under 30s. We will also sell parmesan dishes, which are very popular up north, but aren't seen so often in Derby."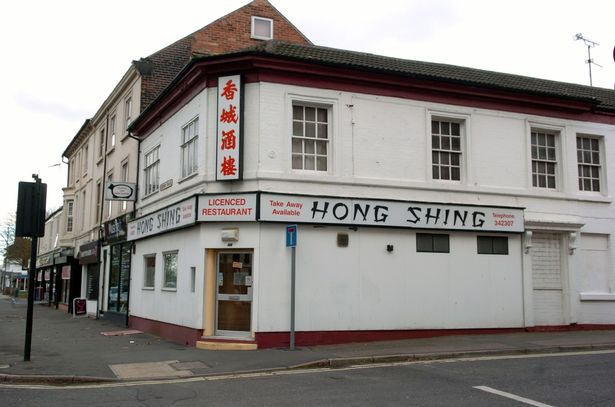 Mansoor believes the restaurant will be trading in prime location.
He said: "The restaurant will be in a really good location, near the train station and hospital.
"It is a nice area which is very popular and well known for having good restaurants.
"I have owned businesses in and around the area for 20 years. I own the Delizia Pizza Takeaway restaurant across the road too, so I know London Road very well."
Established in 1994, Delizia is a long-standing Derby city centre pizza takeaway. But, Mansoor alongside business partner Habib have decided that the time is right to expand and move into the larger premises across the road.
Currently Mansoor and Habib are recruiting for waiters and a chef to join their team, as they continue to renovate the former Chinese restaurant premises.
Mansoor said: "We're doing it up from A to Z. For the next two to three weeks we are working on the framework and pillars.
"Then we will start to develop the interior, as we build up to opening."
After more than 40 years of trading Hong Shing closed in 2015. Three years on from the closure of one of the first Chinese restaurants to open in Derby, the new tenants are excited to bring food back to the London Road site.
Mansoor confirmed: "We're hoping to open in October, towards the end of the month, after the 15th. We will offer competitively priced food."
Reference:
Derbyshire Live –https://www.derbytelegraph.co.uk/news/derby-news/striking-3d-images-reveal-how-1867816